To you, who want your cat to be healthy and happy.
Discover the different ranges of dry food, all made from the highest quality natural ingredients, cooked over low heat to preserve the maximum of nutrients in each kibble.
Sin conservantes artificiales
Sin colorantes artificiales
Sin saborizantes artificiales
GMO Free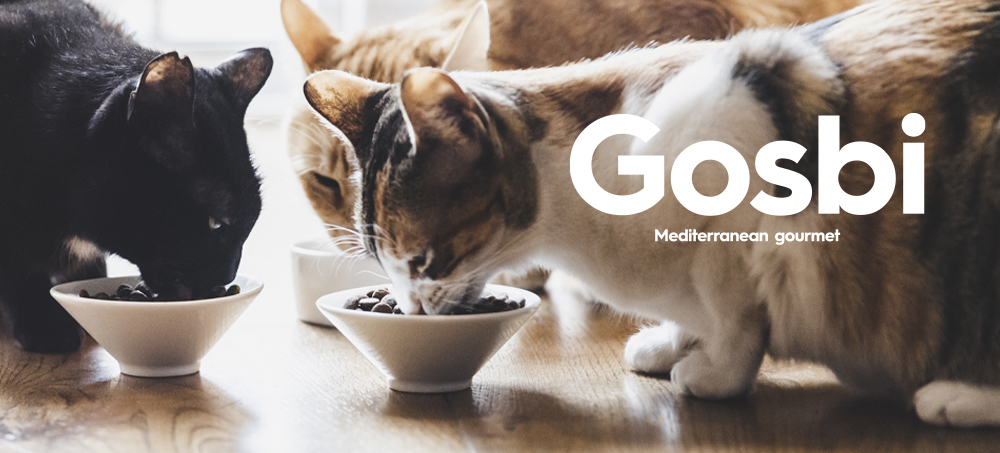 Discover the new Exclusive Grain Free Cat range and offer your cat a gourmet experience
100% natural ingredients, where 3/4 parts are fresh meats and fish that guarantee an exquisite palatability. Effective strengthening of your cat's health thanks to the ProCatVital Formula, a combination of medicinal plants, nutrients, prebiotics and probiotics that strengthens the immune system.

Gosbi's star range, now also for cats.
Our complete, balanced and little processed recipes offer quality food for cats to live healthy and happy lives. With selected ingredients and careful simmering, our goal is your furry friend's well-being and satisfaction.
In the Gosbi Original range we add specific ingredients
to our balanced recipes to promote eye, cardiovascular, immune and intestinal health, through algae, fruits and vegetables rich in natural antioxidants. Using dehydrated meat as a source of high quality protein we achieve a digestibility of over 90%.

Delicat is the perfect choice for those looking for a healthy and balanced diet for their cats
It is a complete food made with a high content of fresh meat and only with natural and fresh ingredients, without cereals, and also steamed at low temperature to preserve all the nutritional properties, in a pâté texture of irresistible flavor.

Assortiment Kitten – 8 x Chicken 8 x Chicken with Lamb
Assortiment Adult – 8 x Chicken & Salmon 8 x Chicken & Turkey
Assortiment Kitten – 4 x Chicken 4 x Chicken & Shrimps 4 x Iberico 4 x Chicken & Sardine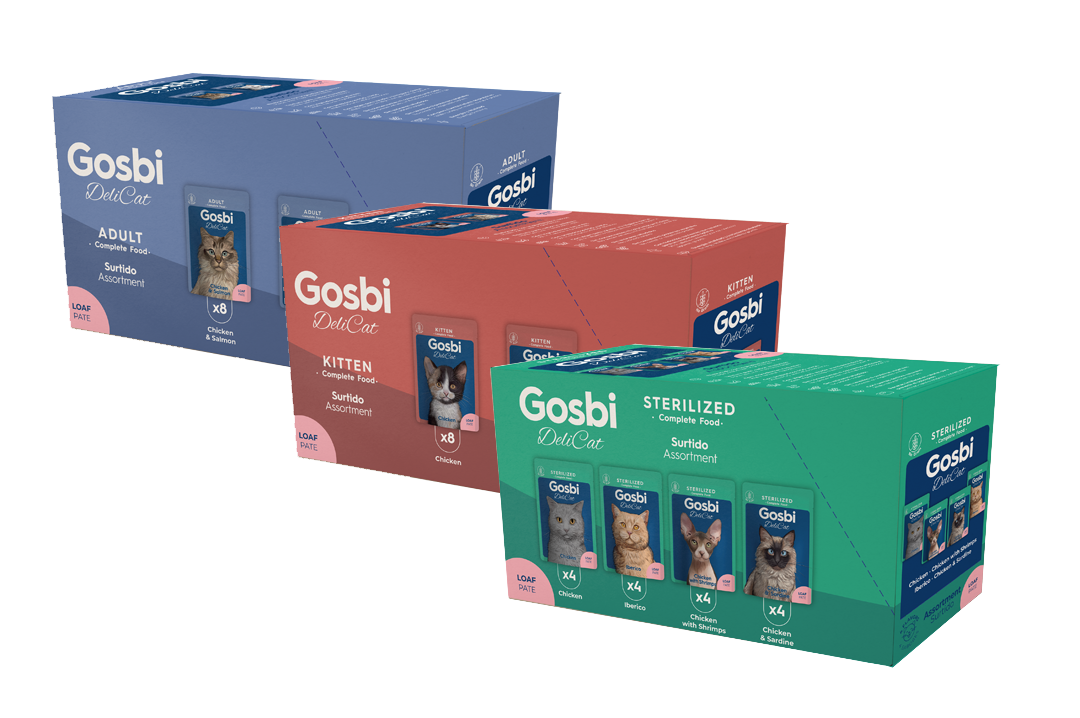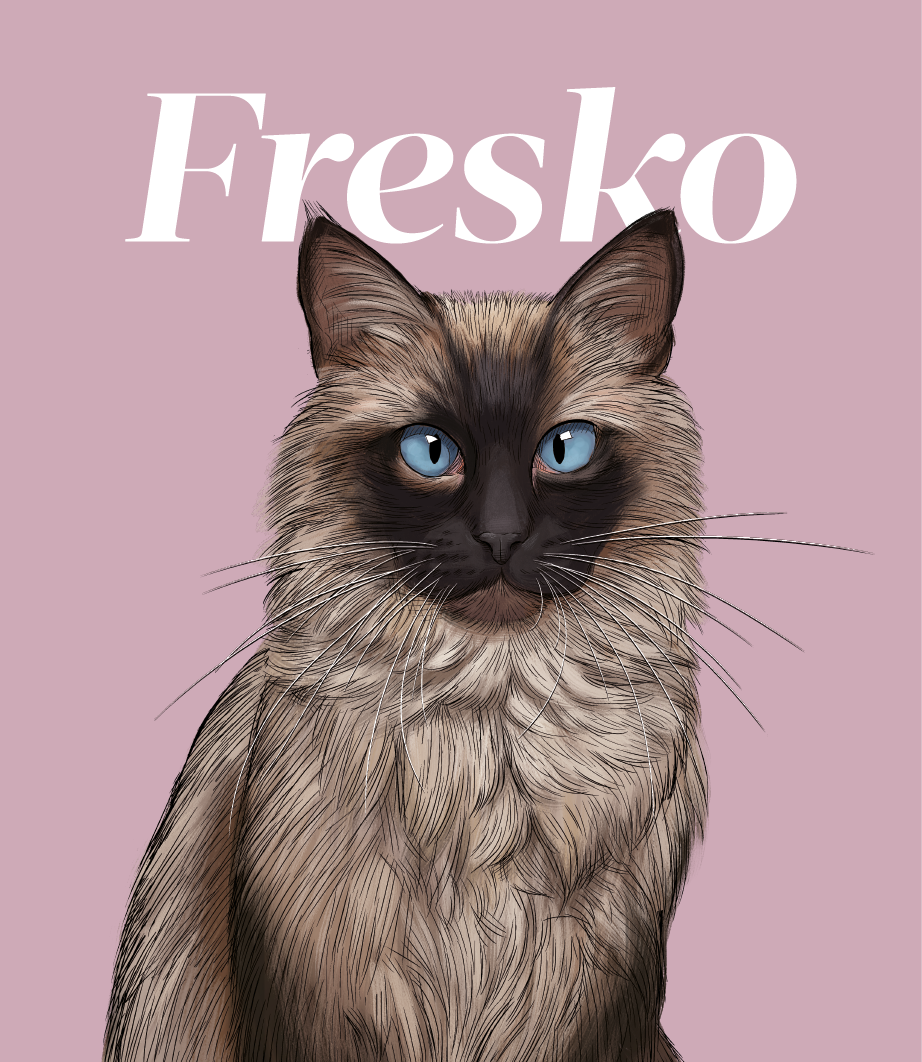 Gosbi Fresko wet foods allow our cats to have a natural food of the highest quality
made in a human food factory, with meat, fish, fruit and vegetables cooked in their own broth that make their appetence spectacular.